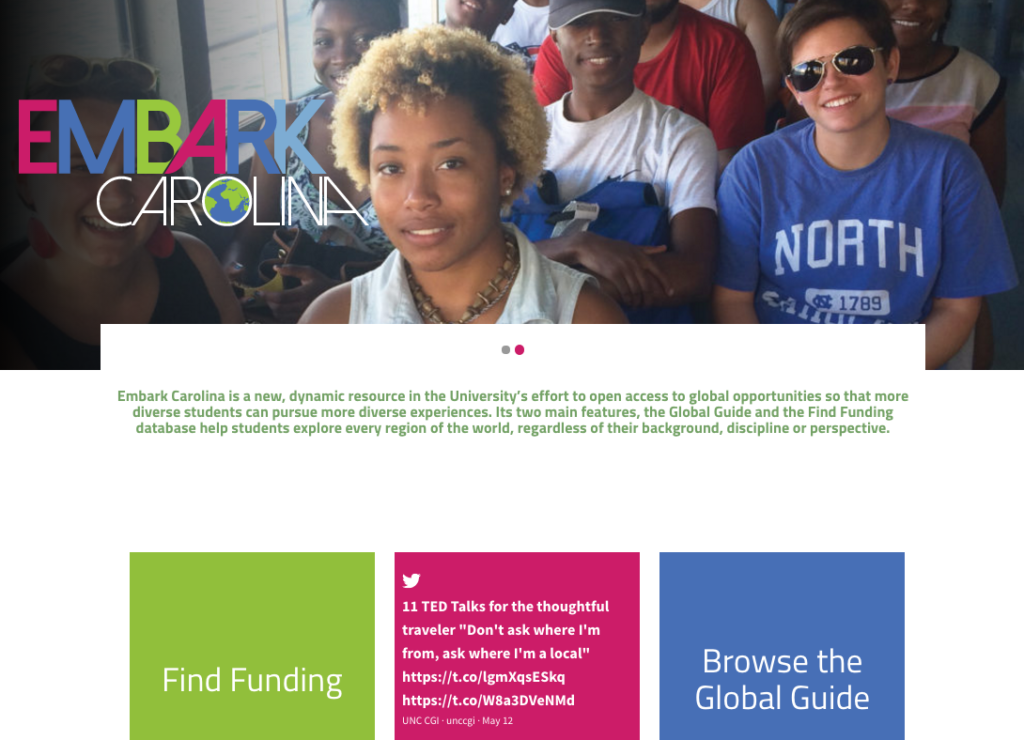 Embark Carolina is a new, dynamic resource in the university's effort to open access to global opportunities so that more diverse students can pursue more diverse experiences. Its two main features help students explore every region of the world, regardless of their background, discipline or perspective.
The Global Guide is a student-focused how-to manual on the steps to take to find a global opportunity that fits specific needs, interests and concerns.
The Funding Finder helps students identify awards, scholarships and fellowships to support them in pursuing a global opportunity.
Save