Katie Reich Costanza
Incoming UNC first year and transfer students, applications are now live for two programs designed just for you!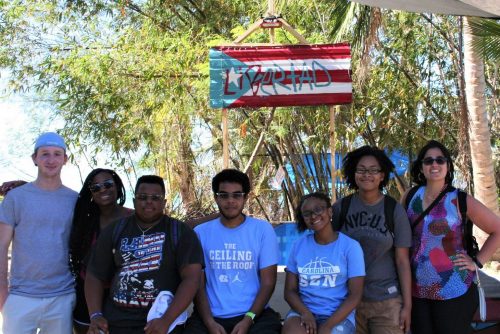 Global Take Off: Puerto Rico is a fully funded, five-day education experience in Puerto Rico that occurs in December right after fall exams. You will travel with a cohort of 12 students, led by CGI Program Manager Brandy Arellano, and interact with faculty and students from the University of Puerto Rico, Rio Piedras as well as multiple community leaders and organizations. All trip costs are covered, including airfare, food, domestic transportation, lodging, and activities. Learn more and apply today!
Passport to Go! helps students with financial need pay and apply for their first passport while connecting them to global opportunities on campus and abroad. Through this program, CGI covers your passport application fee and helps you through the application process on campus at the annual UNC Global Passport Drive. You will also be invited to an annual Discovery Dinner just for Passport to Go! awardees in which you can hear from other first-time travelers and learn about the numerous resources and opportunities available to help you get your first passport stamp! In years past we have been able to fund all eligible applicants, so don't hesitate and apply today!