Katie Reich Costanza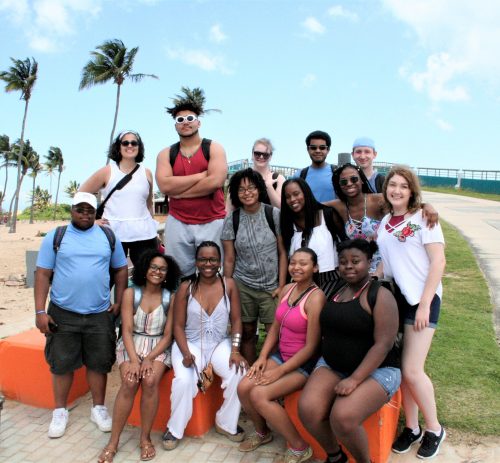 Thank you so much for those who contributed and helped us promote the clothing and supplies drive for Puerto Rico earlier this semester!
The Center for Global Initiatives has a second Global Take Off trip to Puerto Rico planned in May, and we have partnered with the Romance Languages Department once again to collect supplies for communities recovering from last year's devastating hurricane season.
Currently, we're collecting the following:
batteries (AA, AAA)
battery-powered flashlights/lanterns
personal hygiene products (toothbrushes, deodorant, shampoo, etc.)

small power generators
basic camping equipment
non-perishable food
lightly used clothing for all ages (keeping the warm climate in mind)
We will be accepting donations until April 27th in the CGI office, suite 3000 of the FedEx Global Education Center.
For those wondering why we aren't buying some of these supplies locally or wondering about shipping costs, Global Take Off students will hand-deliver these goods in places where these supplies are hard to come by.
If you have other questions about the drive, please email, cgi@unc.edu, or call the CGI office, 919.962.3094.
Thanks in advance for your support!