While our funding opportunities are competitive, the Center for Global Initiatives wants you to succeed in gaining important global experience. As you work on your application, the following can help you put forth your best application.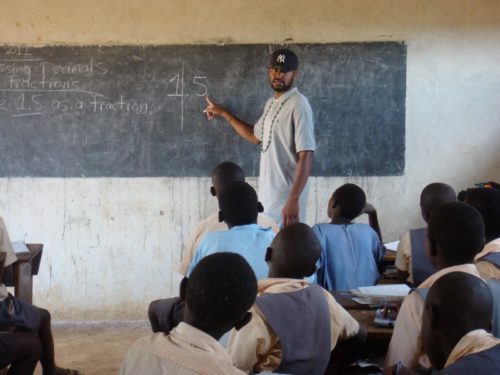 Accessibility Services and Resources
If you have a disability, mental health or chronic medical condition, register with Accessibility Resources and Services (ARS) and send your accommodations notice to the Center for Global Initiatives as soon as possible so that we can provide the support you need during the application process. In collaboration with ARS, or the Equal Opportunity and Compliance Office for staff, we will make every effort to determine and implement reasonable accommodations both for the application process and if selected for funding, for your project. Review our equity and accessibility statement here.
Award Recipient Directory
Browse our past award recipients, filter based on major and affiliation, or browse by map to give you project ideas. But, there's no magic formula or particular type of experience we prefer. We evaluate applications based on the individual impact a project will have on your academic and career goals.
Center Staff
The program manager for the particular opportunity you are interested in is always willing to meet with you, one-on-one, to discuss the opportunity, help you understand how we evaluate applications and help you navigate the application process. Find information for each program manager on the particular funding opportunity page. Often, meeting in person or via Skype is a better way to learn more about an opportunity, so we offer the ability to schedule an appointment online.
Embark Carolina
The Funding Finder can help you find other funding opportunities and the Global Guide will help you think through the big issues of finding and funding a global opportunity. You can connect with staff and faculty and review tips to improve your application.
Faculty
The faculty and instructors at UNC are committed to student success. Don't hesitate to ask your current instructors if they would be willing to talk through your ideas and review drafts of your application materials.
Writing Center
At the Writing Center tutors and staff are available to help you improve your application. You can setup an appointment online. Be sure to include a link to the particular funding opportunity you are applying to so the tutor can tailor their feedback.