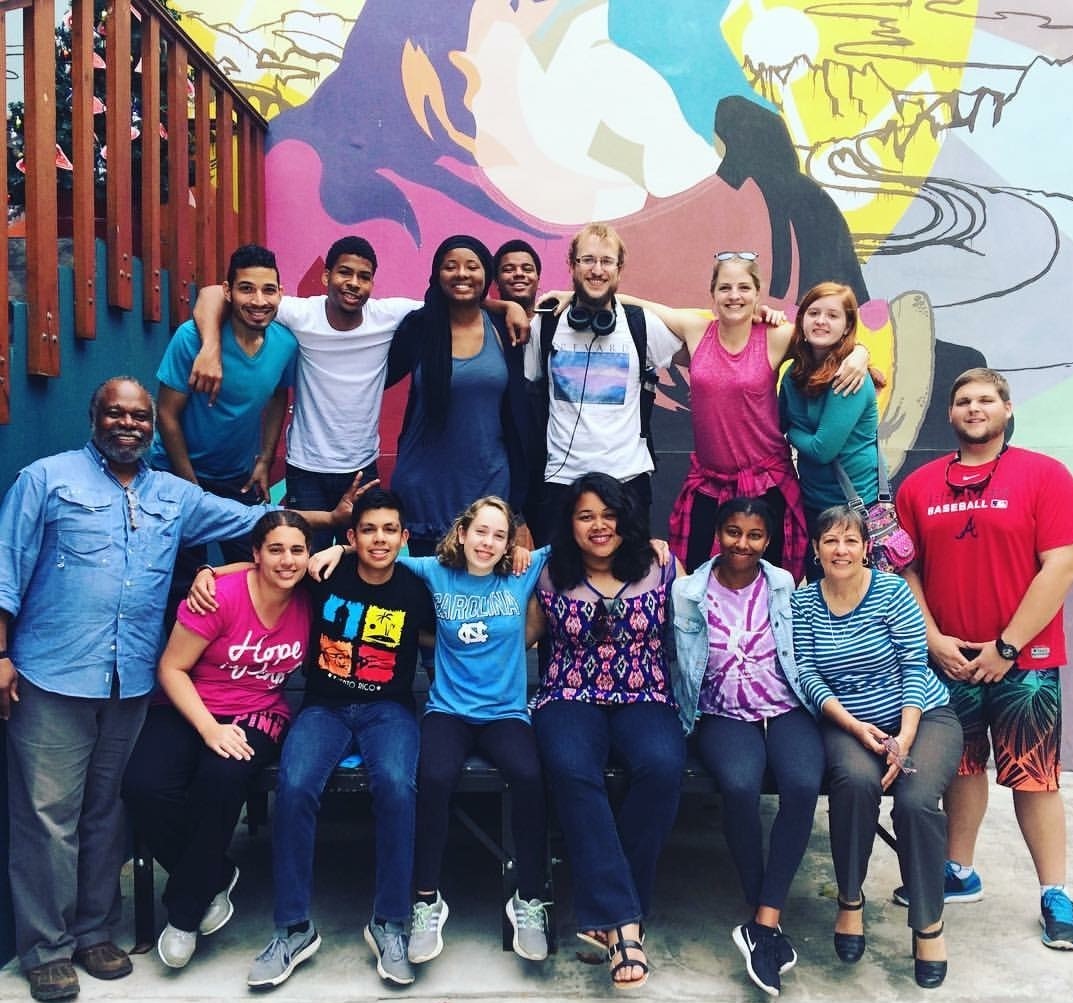 Aligned with UNC's Academic Plan, which prioritizes "equity and inclusion" and "global engagement," the Center for Global Initiatives is spearheading a major pan-university effort to significantly increase the number of traditionally underserved students who have access to global opportunities.
This effort opens access to students regardless of their academic discipline, age, disabilities, educational or family background, gender identity, racial or ethnic identity, sexual orientation or socio-economic status.
An recent article titled "Global Education for All?" written by Dr. Niklaus Steiner, former director of CGI and professor in the political science department, and Dr. Charles Kurzman, co-director of the Center for the Study of the Middle East & Muslim Civilizations and professor sociology at UNC, outlines some of the strategies used at UNC to address students' needs and ensure all students have access to robust global opportunities.
"Global opportunities" encompass:
Educational opportunities abroad (including credit-bearing study abroad, experiential learning, internships, research and service-learning).
Global opportunities on campus (such as course work in foreign languages and globally-oriented classes in diverse disciplines such as business, education and nursing, as well as events and co-curricular student activities).
Globally-oriented service in the local community (for example, engagement with K-12 classrooms or immigrant communities).
Our goal is to raise, for example, the number of math students studying abroad, students with disabilities conducting global internships, males taking more foreign languages, Native Americans earning Fulbright awards, students with significant financial need performing global public service, and first-generation college students applying to the Peace Corps.
We are accomplishing this goal by addressing three major barriers to global education:
Financial barriers that include not only the lack of funds to take advantage of global opportunities but also the burden of lost wages.
Cultural barriers that include lack of awareness of, or interest in, global opportunities and their positive academic and career benefits, and family fears and opposition.
Institutional barriers that include curricular constraints, uneven advising and information flows, and unequal preparation.
We are fiercely determined in this work because it will make the students and the university academically better, and because it is ethically the right thing to do. UNC has so many rich global opportunities, and they need to be available to all students.
This work is only possible because of the wide range of partners we have across campus (see below).
Campus Partners
This effort would not be possible without our growing list of partners:
Academic Advising
Accessibility Resources & Service
African Studies Center
American Indian Center
American Studies
Burch Programs & Honors Study Abroad
Campus Y
Carolina Asia Center
Carolina Black Caucus
Carolina Center for the Study of the Middle East and Muslim Civilizations
Carolina Center for Public Service
Carolina Covenant
Carolina Latina/o Collaborative
Carolina Union
Center for European Studies
Center for Global Initiatives
Center for Slavic, Eurasian and East European Studies
Center for Student Success and Academic Counseling
College of Arts and Sciences Dean's Office
Curriculum in Global Studies
Department of African, African American and Diaspora Studies
Diplomat in Residence
Diversity and Multicultural Affairs
Faculty Diversity Initiatives for the College of Arts and Sciences
Frank Hawkins Kenan Institute of Private Enterprise
Global Business Center
Global Relations Office
Graduate and Professional Student Federation
Housing & Residential Education
Institute for the Study of the Americas
Institute of African American Research
International Student & Scholar Services
Johnston Center for Undergraduate Excellence
LGBTQ Center
Music Department
LatinxEd
New Student & Family Programs
Office for Undergraduate Research
Office of Distinguished Scholarships and Honors Carolina
Office of Institutional Research & Assessment
Office of Scholarships & Student Aid
Office of Undergraduate Admissions
Office of Undergraduate Education
Office of the Dean of Students
Office of the Executive Vice Chancellor and Provost
School of Social Work
Sonja Haynes Stone Center for Black Culture and History
Study Abroad Office
Undergraduate Retention
University Career Services
University Development Office
William and Ida Friday Center for Continuing Education
Writing and Learning Center